This little guy came home with me from Pets at Home on 4th March. Really shit day on supply so at least he cheered me up. Saw he was a long haired guy and so that decided it :)
Didn't have a name for a while but I decided to call him Finwë in the end, after one of the Elven king's from Tolkien's Silmarillion just because he is bold and interested in everything and I imagine Elven Finwë was the same when he was chosen to be the first to go to Valinor /geek moment.
Anyway he is super cute and full of life: I have been doing taming sessions in the bath because he is so quick. I hasten to add there is no water in the bath and I'm dressed when this happens!
Some piccies:
Fin in his ball: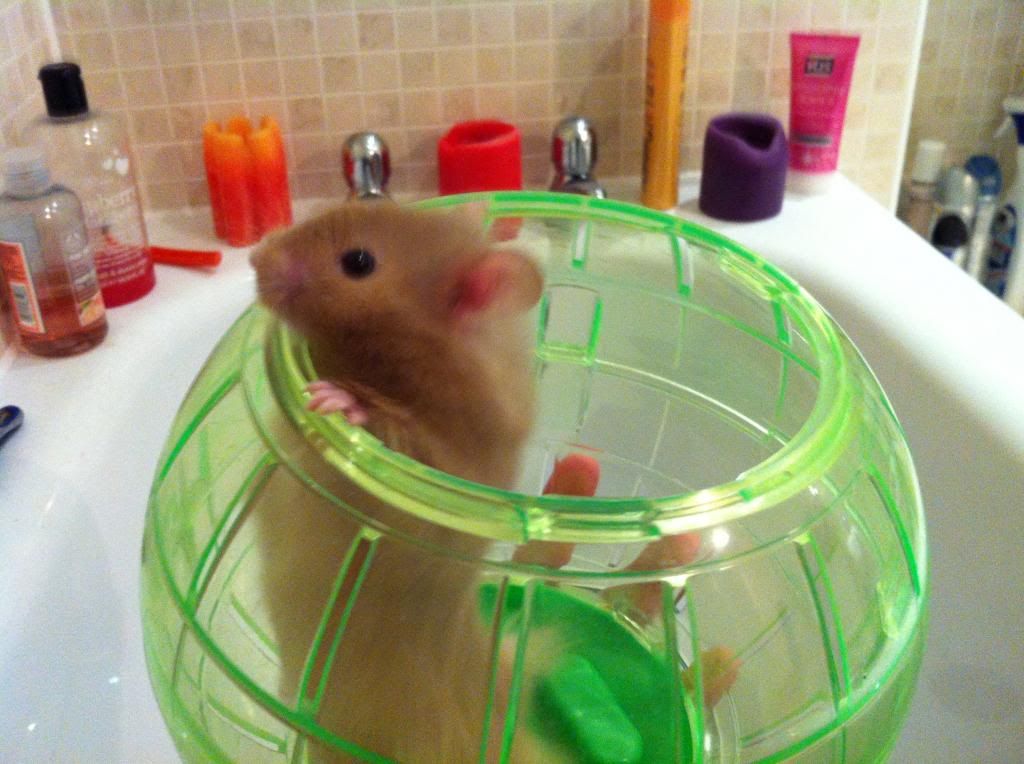 On my shoulder....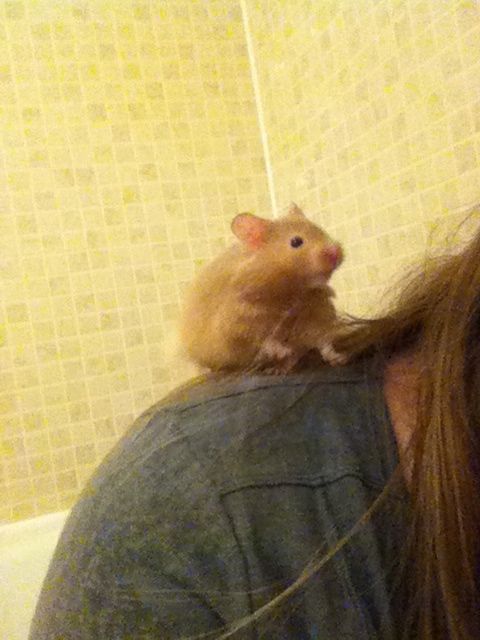 Thought this picture was cute and funny: :)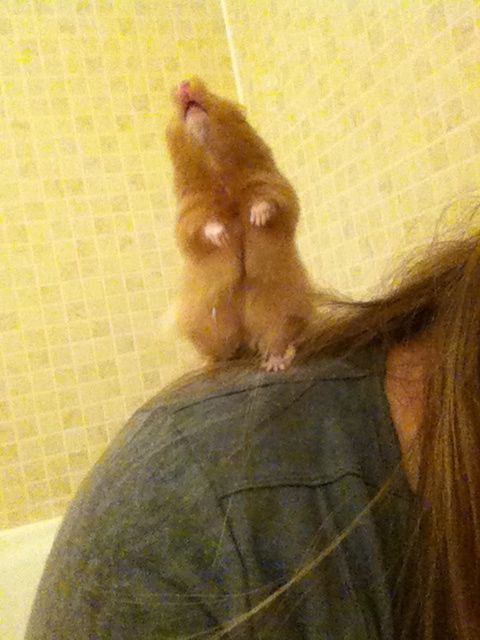 And on the first day I got him: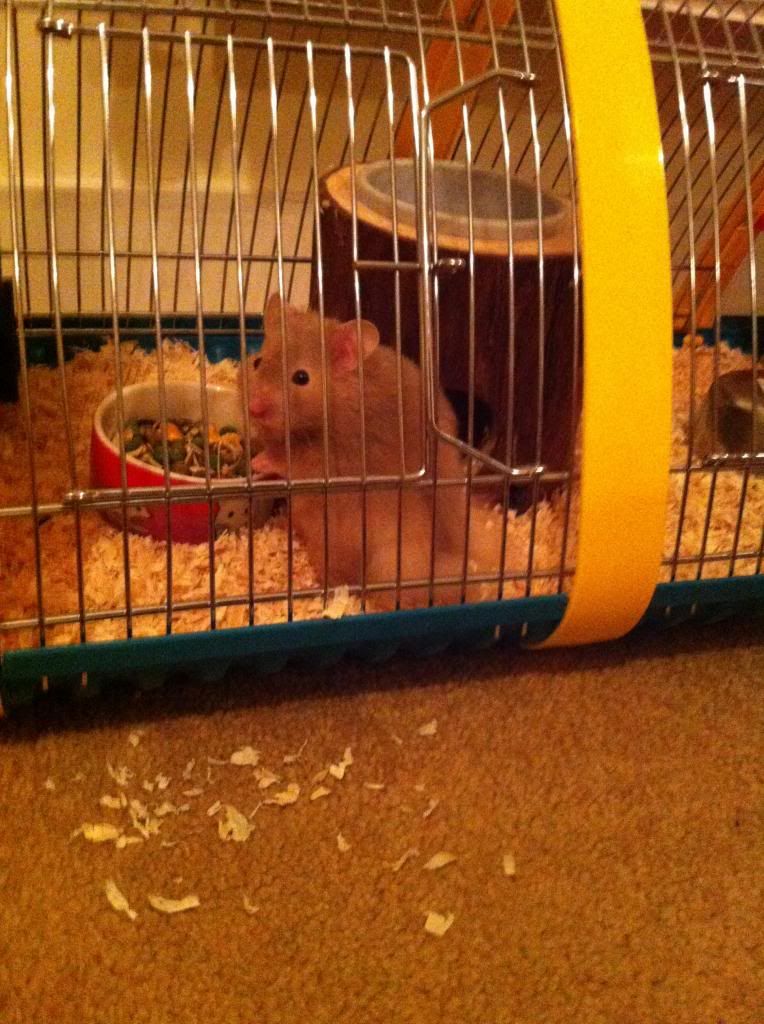 Hurray, so happy with my new hammy :)
So while lovely Nick was away in the Caspian I persuaded him via email to let me get another small, furry! Oh, I just love hamsters!
Current Location:

Chertsey

Current Mood:

cheerful