Just a few snaps of him for no reason other than I am bored:
Monty actually out of his cage!!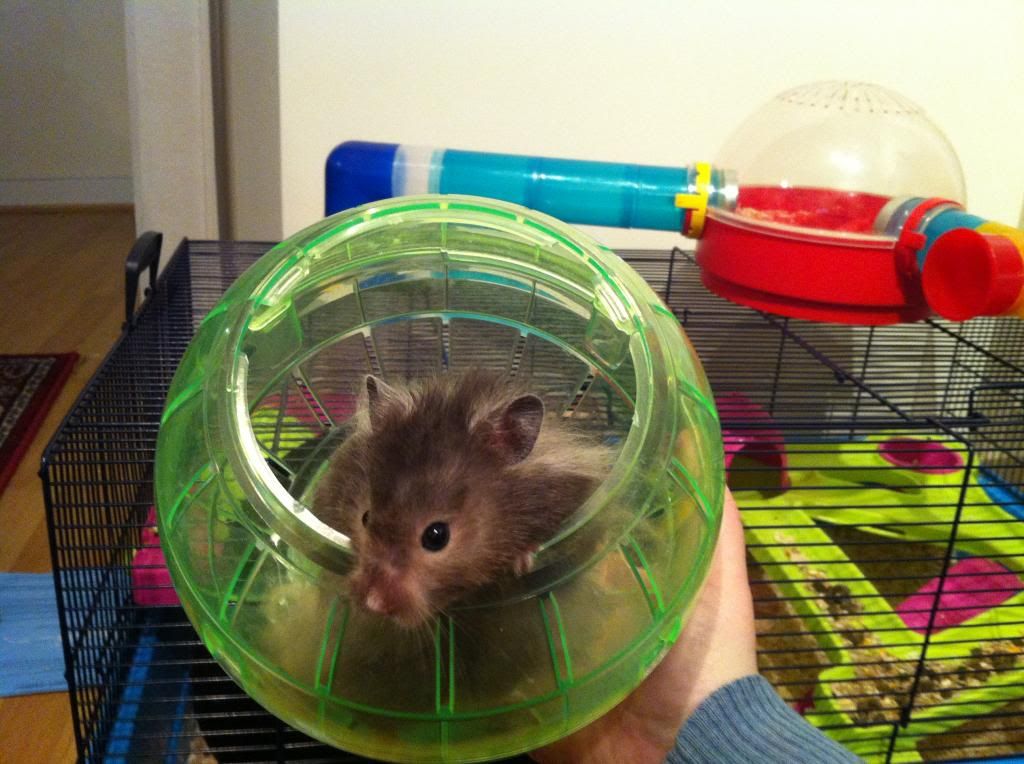 Actually, when he's out of his cage he does move around a lot: difficult to photograph with one hand and keep him steady with the other!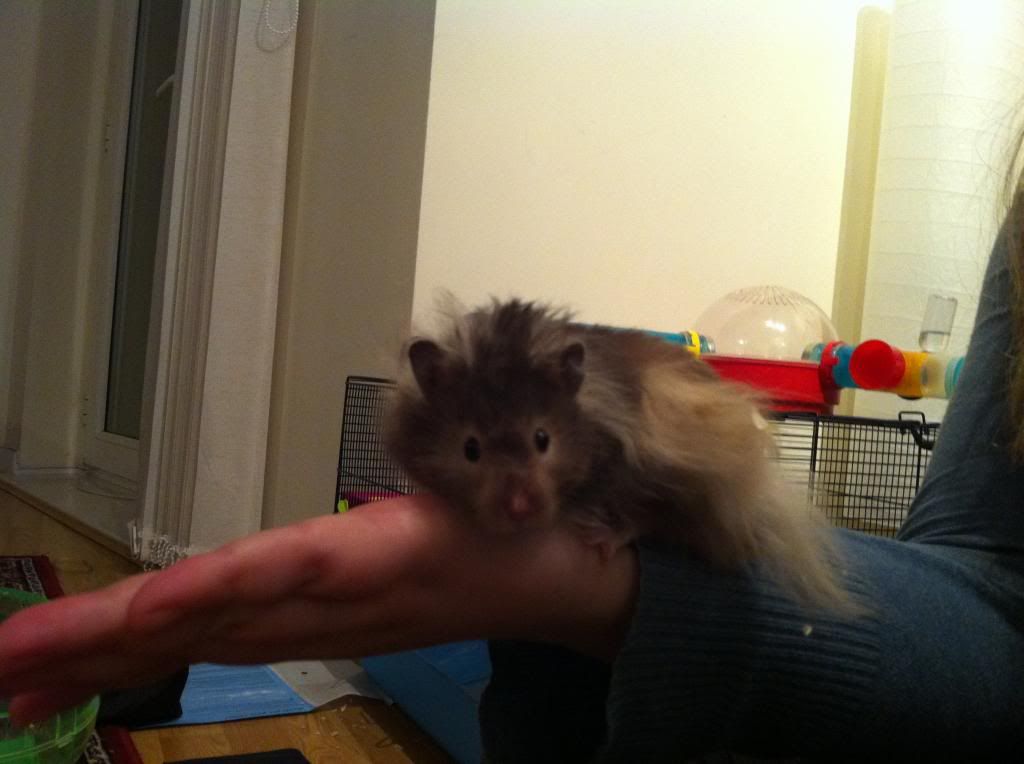 This is a more usual position: begging for treats lol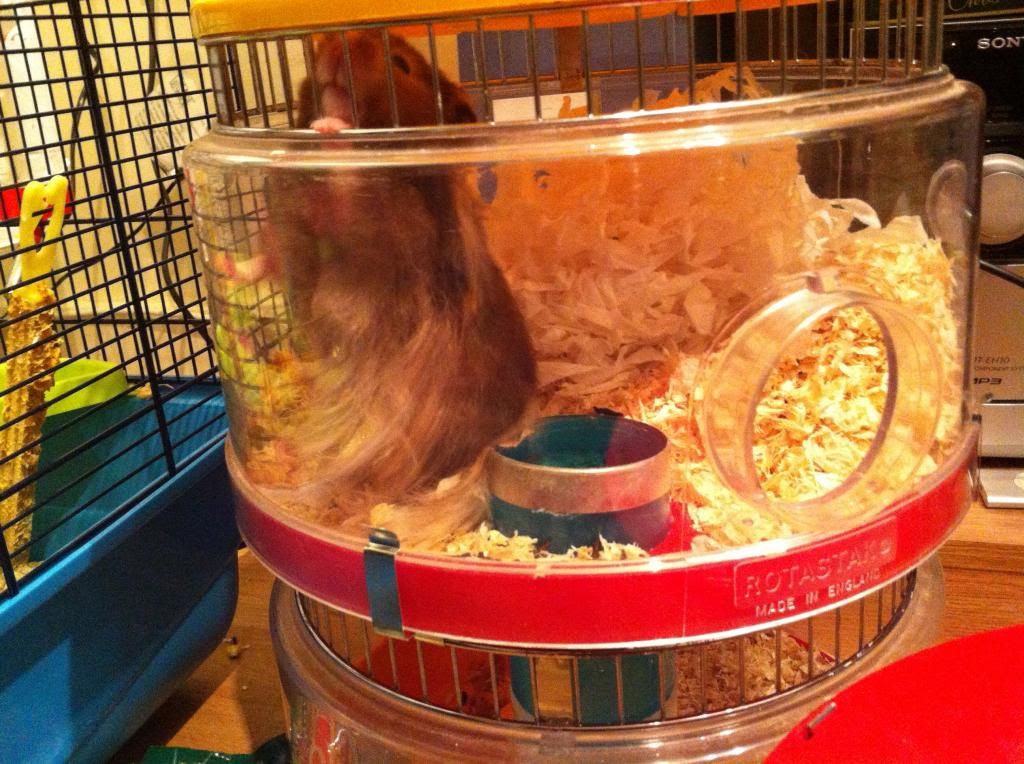 Proof that he is the owner of a magnificent hamster skirt: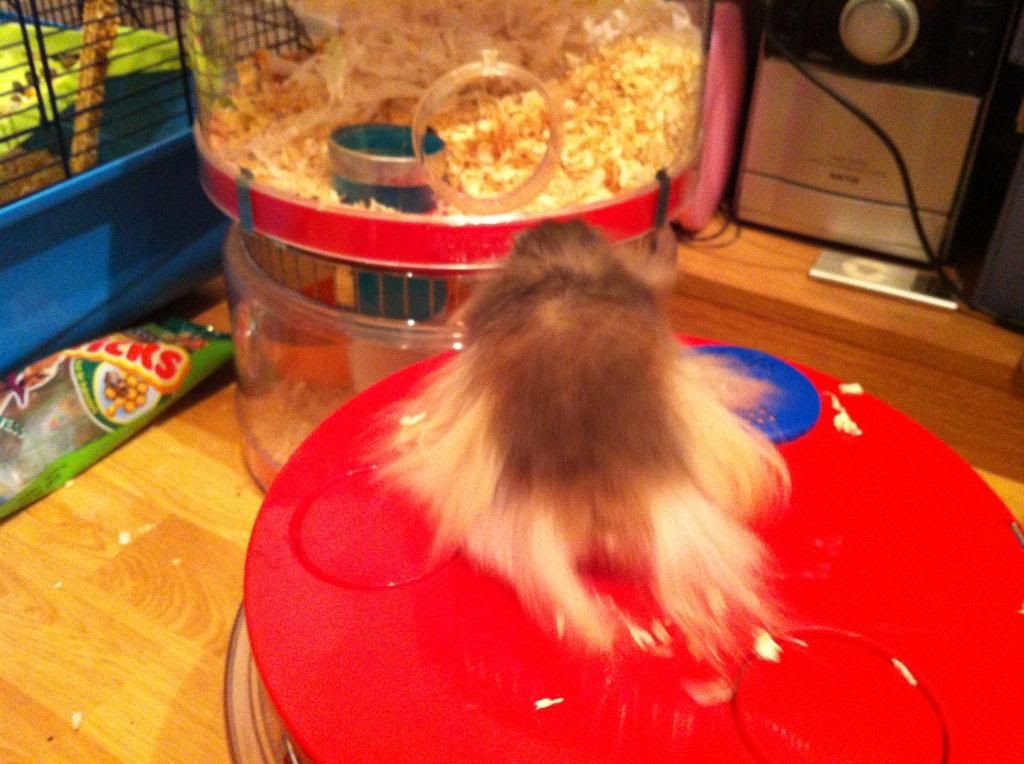 He's such a little cutie I can't blame him for being lazy. I am! :D
Little Monty is still the world's most lazy hamster. I thought Herbie was bad but Monty never leaves his nest room! :D He's become a very furry little guy just like I predicted he would be: proved the doubters wrong!
Current Location:

Chertsey

Current Mood:

amused