http://gold-seven.deviantart.com/art/The-Darkening-of-Valinor-390685536
for painted image, I just copied the lineart:
http://goldseven.files.wordpress.com/2013/08/wp_finwe_lineart2.jpg
) just in pencil. What is it about Jenny's work? I think there is a nice defined line structure to follow that makes it easier for me.... of course, the subject matter too.
It's Fëanor (again) and his murdered father Finwë (the one my little hamster is named after) from the Silmarillion: the darkening of Valinor
The process:
1. Initial sketch: no rubbing out involved! (Shame it's so light, hopefully will turn out ok....)
2. Adding on more detail and darker lines, firstly to Fëanor's head: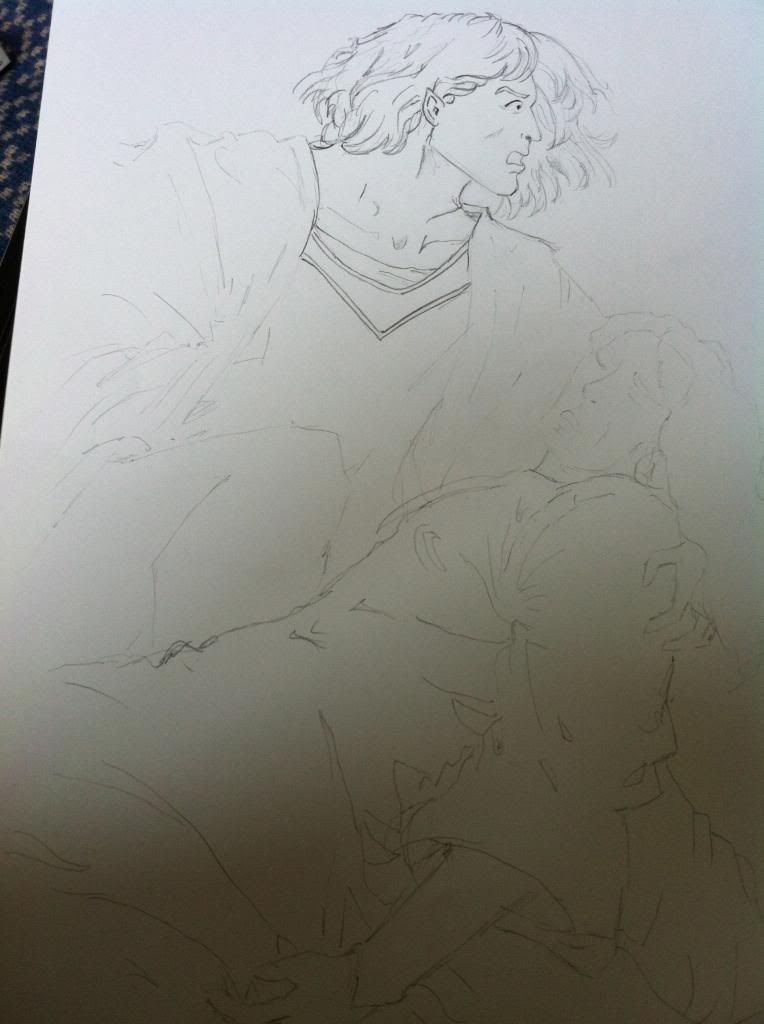 3. Skipping most of Fëanor's body I add in Finwë's head: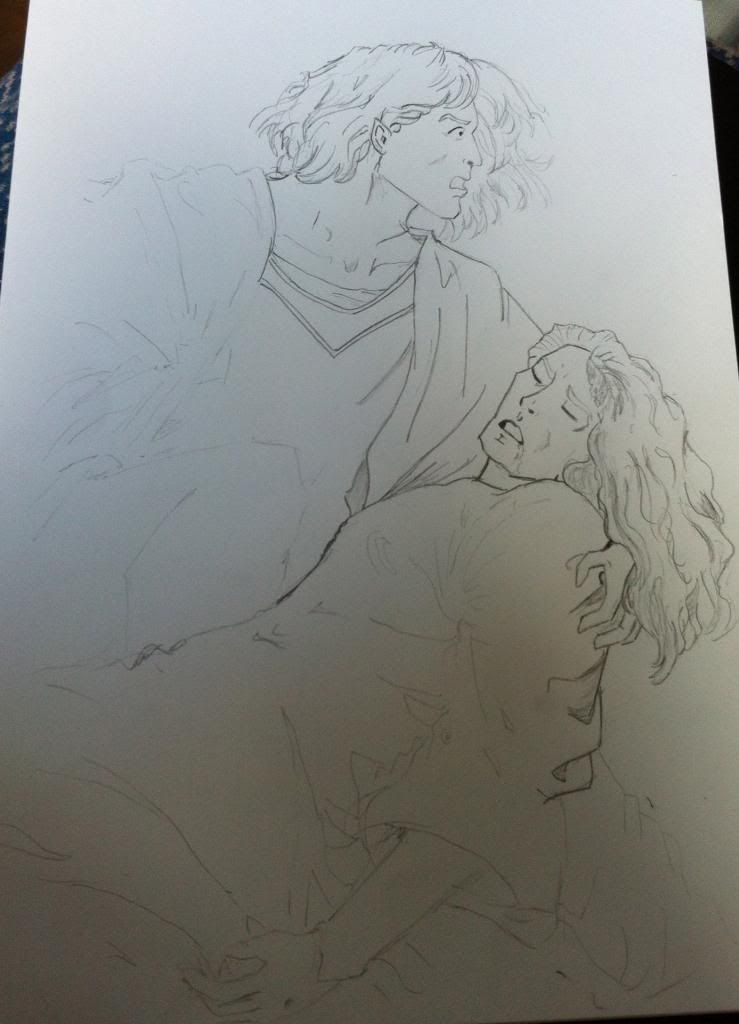 4. Then I couldn't be bothered to do any more progress shots/got too caught up in what I was doing and BOOM.... tis finished: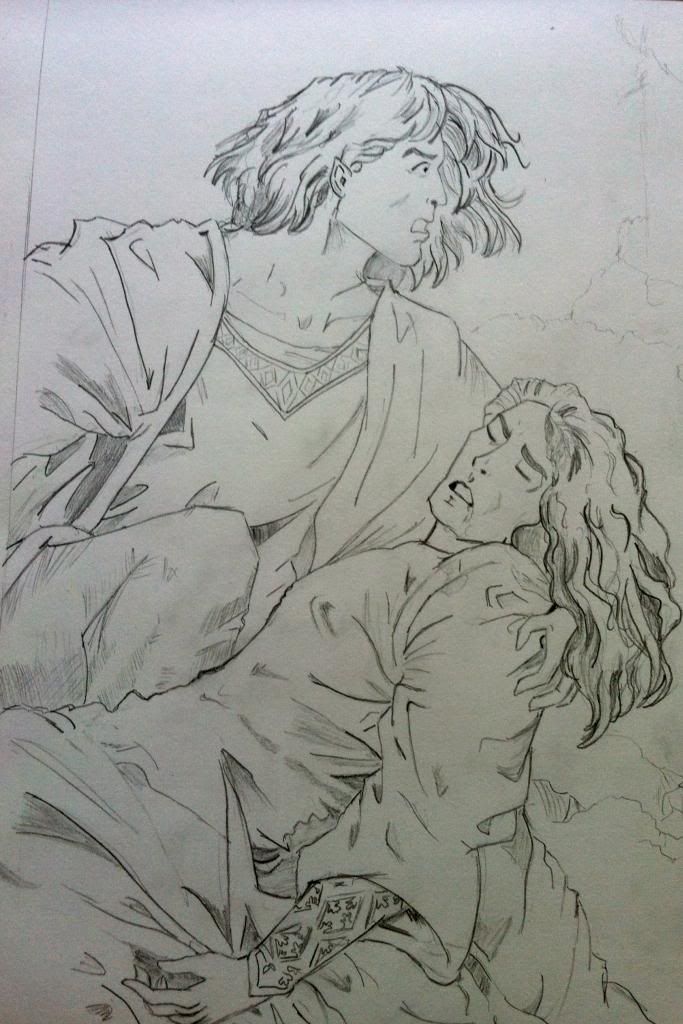 Time taken c 2.5 hours. I'm ok with this at the moment... I'll probably not bother colouring this one (lazy) as I think it looks ok in black and white. Just really need to work on doing hair....
Copy-drawing again. Same victim: did the centre piece of this image (
Current Location:

home

Current Mood:

artistic

Current Music:

remember me